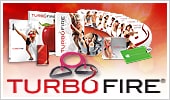 Modify YOUR workout to suit YOUR needs.. no one particular exercise routine is going to be what's best for each unique person.. so be in tune with YOUR body & what you can realistically keep up with long-term. Also, remember you should follow both program's health protocol.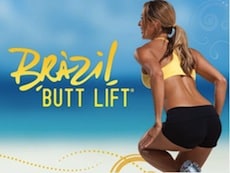 Mixing up your routine is a great way to break fitness plateaus! Those pesky plateaus!!Remember to hydrate & be fueled with water,
Shakeology
, and as many whole foods as possible. 
TurboFire 
is going to get your cardio in while 
Brazil Butt Lift (BBL)
 is going to help sculpt your booty like never before!
Week 1
Monday – Bum Bum
Tuesday – Fire 45 EZ & Abs 10
Wednesday – High & Tight & Leandro's Secret
Thursday – Fire 55 EZ & Stretch 10
Friday – BBL Sculpt
Saturday – Stretch 40 & Core 20
Sunday – Rest
Week 2
Monday – Fire 45 & Stretch 10
Tuesday – Bum Bum & Abs 10
Wednesday – HIIT 15 & Stretch 10
Thursday – High & Tight & Leandro's Secret
Friday – Fire 55 EZ & Stretch 10
Saturday – BBL Sculpt
Sunday – Rest
Week 3
Monday –  Bum Bum
Tuesday – HIIT 20 & Abs 10
Wednesday – High & Tight & Leandro's Secret
Thursday –  Stretch 40 & Core 20
Friday – Fire 45 & Abs 10
Saturday – HIIT 15 & TF Sculpt 30
Sunday – Rest
Week 4
Monday – Fire 45 EZ & Abs 10
Tuesday – Bum Bum
Wednesday – HIIT 25 & Abs 10
Thursday – High & Tight & Leandro's Secret **
Friday – Stretch 40 & Core 20
Saturday – Cardio Axe & Stretch 10
Sunday – Rest
Week 5 (Recovery)
Monday – Stretch 40
Tuesday –Stretch 40 & Core 20
Wednesday – Stretch 40
Thursday – Stretch 40 & Core 20
Friday – Stretch 40
Saturday – Stretch 40 & Core 20
Sunday – Rest
Week 6
Monday – Bum Bum & Abs 10
Tuesday – Fire 55 EZ
Wednesday – High & Tight & Leandro's Secret
Thursday – HIIT 30 & Stretch 10
Friday – Stretch 40 & Core 20
Saturday – TF Tone 30
Sunday – Rest
Week 7
Monday – Fire 55EZ
Tuesday – Bum Bum & Abs  10
Wednesday – Fire 45EZ
Thursday – High & Tight & Leandro's Secret
Friday – Cardio Axe & Core 20
Saturday – BBL Sculpt
Sunday – Rest
Week 8
Monday – Bum Bum
Tuesday – HIIT 30 & Abs 10
Wednesday – High & Tight & Leandro's Secret
Thursday – Fire 45 & Abs 10
Friday – Fire 55 EZ & Stretch 10
Saturday – Stretch 40 & Core 20
Sunday – Rest
Week 9
Monday – HIIT 30  & Abs 10
Tuesday – Bum Bum
Wednesday – Fire 60 & Abs 10
Thursday – High & Tight & Leandro's Secret
Friday – HIIT 20 & Bum Bum Rapido
Saturday – TF Sculpt & Core 20
Sunday – Rest
Week 10 (Recovery)
Monday – Stretch 40
Tuesday –Stretch 40 & Core 20
Wednesday – Stretch 40
Thursday – Stretch 40 & Core 20
Friday – Stretch 40
Saturday – Stretch 40 & Core 20
Sunday – Rest